Dealers Room
Open Hours ~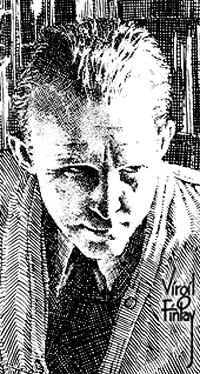 In the Potomac Room on the Regency Level.
Note: Dealers Room will now be open during the Banquet.
Wednesday, Nov 5
Setup ~ Dealers Only
Thursday, Nov 6
2 p.m. ~ 8 p.m.
Friday, Nov 7
10 a.m. ~ 6 p.m.
Saturday, Nov 8
10 a.m. ~ 6 p.m.
Sunday, Nov 9
10 a.m. ~ 4 p.m.
Confirmed Dealers
Dealer and Book Bag Shipping
Dealers may ship inventory to our storage unit. Follow the instructions for book bags, but mark the boxes as "Dealers Room" and add the Dealer's name.
Collectors and authors shipping books for the Mass Autographing should mark boxes with that and add their names.
Others shipping to the convention should mark their boxes "Personal" or some other label to distinguish them from Book Bag and Dealers boxes and clearly let us know where they are to go.
Shirlington Self Storage
Unit 4001
2710 S Nelson Street
Arlington, VA 22206
Note that the unit address is different from the Book Bag storage unit's.
Book Bag Shipping
Books for the Book Bag can be shipped now. A full bag of books brings joy to World Fantasy Convention attendees. If you would like to participate in this tradition, please ship the books to arrive before Monday, November 2, 2014. The shipping address is:
Shirlington Self Storage
Unit 3005
2710 S Nelson Street
Arlington, VA 22206
The contact at the storage facility is the manager, Brad Calkin. Phone: 703 820 0090
Please include a packing list with the following:
Titles
Authors
Number of Copies
Your name and contact information.
Mark the outside of the shipping box "Book Bag Material."
To have your contribution acknowledged in the Souvenir Book we must be notified by October 7, 2014. If you would like an acknowledgement of your contribution on our website, please email infor@worldfantasy2014.org. This message will need to provide the title(s), the author(s) and the number of copies of each title.
Publishers Tables
Please contact our Banquet Coordinators, Bruce & Lea Farr, at banquet@worldfantasy2014.org to arrange a publishers table at the Sunday afternoon, 9 November, Awards Banquet. The tables are for ten (10). A table for ten is $ 650.
We expect to have about 950 attending members plus about 150 members of the WFC Board of Directors, our Guests of Honor and our staff.
Shipping to the Hotel
These are for shipping small items to the hotel, not our storage unit. Instructions and costs are included on the form. .PDF .DOCX

Shipping Members' Books Home
United Parcel Service (UPS) will be at the hotel Saturday afternoon 1 p.m. to 5 p.m., and Sunday 10 a.m. to 5 p.m. UPS will have boxes for packing your books. You are responsible for all costs associated with shipping.