Events & Exhibits
Events
Scotch Tasting
Guy Gavriel Kay and Mary Robinette Kowal are hosting a Scotch Tasting event at 8 p.m. Wednesday night, November 5, in the Conference Theater on the Ballroom level. Tickets for this event have sold out.
Pre-Convention Workshops
For Attending members interested in getting an early start on their WFC 2014 activities, we will hold three pre-Convention workshops on Thursday, 6 November from 10 a.m. to 12:30 p.m. The topics are:
Warfare for Writers - Award-winning author Timons Esaias (timonsesaias.com) will highlight the 'basics for writers who send characters into battle.'
To register, send an email to

gro.4102ysatnafdlrow@erafraw

.
Demystifying Crowd Funding - Ron Garner from Silence in the Library Publishing (silenceinthelibrarypublishing.com) will delve into 'Kickstarter, Indiegogo, and Your Publishing Future.'
To register, send an email to

gro.4102ysatnafdlrow@dworc

.
The Tactics of Creating Alternate Histories - Jack Dann will lead a panel exploring the process and pitfalls of writing alternate history.
To register, send an email to

gro.4102ysatnafdlrow@yrotsih

.
Fantasy and the Great Age of Storytelling - with Pulitzer Prize-winning columnist Michael Dirda has been moved to regular Programming hours.
There is no additional charge for the workshops. Registration information will be available in our final Progress Report and on our web site in mid-October.
Opening Ceremonies
Opening Ceremonies will be from 8 p.m. to 8:25 p.m. Thursday in Regency E & F on the Ballroom level.
Prior to the opening, there will be three workshops in the morning, then program items will run from 2 p.m. to 5 p.m., followed by a two hour dinner break.
Book Bags
Members may pick up their complimentary bags of science fiction and fantasy books in the Capitol Room on the Independence Level. Each bag contains a random selection of books that have been donated by publishers and authors. A book exchange table will be near Registration so that members may fine tune their collections. UPS representatives will be available for shipping books home.
"Unconventional Fantasy"
This year the Book Bags will include a USB thumb drive entitled "Unconventional Fantasy."
"Unconventional Fantasy" is a five volume collection of fiction, nonfiction, poetry, art, and photographs celebrating forty years of World Fantasy Conventions. The collection comprises five volumes of text, art, and historic photographs, plus the catalog of the Virgil Finlay Centennial Art Exhibit hosted by World Fantasy Convention 2014.
Our thanks to the 40th Anniversary Project team who put "Unconventional Fantasy" together:
Jean Marie Ward, Sam Lubell, Bill Campbell, Gayle Surrette, Elizabeth Klein-Lebbink, and Peggy Rae Sapienza.
Please visit our long 237-person "Unconventional Fantasy" List of Contributors .
Book Bag Contributors
Baen
Bloomsbury
Kater Cheek
ChiZine Publications
Circlet Press
Daily Science Fiction
Dark Quest Books
Exterminating Angel Press
Fantasy & Science Fiction
Fitzhenry & Whiteside
C.R. Fladmark

Garcia Publishing Services
Hannacroix Creek Books
Harper Collins
Heliopause Productions
Hippocampus Press
LOCUS
Amanda McGee
Medallion Press
NESFA Press
Open Road
Paper Golem

Penguin Random House
Penguin Young Readers
Pixel Hall Press
Prime Books
Random House Children's Books
Random Penguin
Scholastic
Simon & Schuster
Story Jitsu
Tor
Twilight Times Books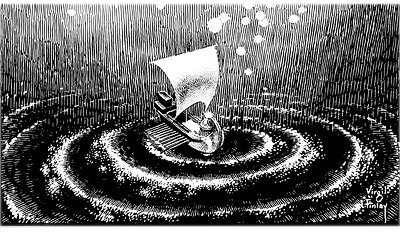 Book Launches & Parties
Several publishers and authors will be hosting Book Launch Parties during the convention. We'll post them as well as other Parties on the Member Services page as we learn the details.
To set up a Book Launch, please contact Joyce Lloyd, our Party Coordinator.
Ice Cream Social
The convention will have an old-fashioned ice cream social in the Regency Ballroom Foyer on Thursday evening, November 6, at 8:30 p.m. to 10:30 p.m., to honor the Nominees as well as Les Edwards (who loves ice cream) and our other Guests of Honor.
In addition to eating ice cream, we'll present Award Nominees with World Fantasy Nominee pins, fete the Guests of Honor, and recognize the Life Achievement Honorees.
With toppings !
Mass Autograph Session
The Friday evening WFC 2014 Mass Autograph session is open to all members. It will be in the Independence Center of the Hyatt Regency Crystal City and will be accompanied by a reception and a cash bar from 8 p.m. until 11 p.m.
Authors, artists, editors, and other literary lights may pick up their name tent beginning at 7:30 p.m. You are encouraged to find an agreeable seat. For our Honored Guests, an agreeable seat will be saved for you.
Please note that we reserve the right to limit the number of books that may be signed at one pass through an autograph line.
No wheeled carts or wheeled luggage will be allowed in the Mass Autographing room.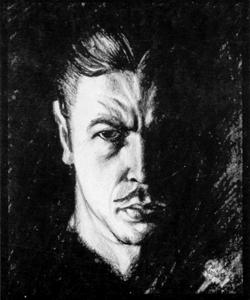 Virgil Finlay
, self portrait
Art Show Reception
A reception honoring our artists will be held Saturday evening, from 9 p.m. to 11 p.m. in the Regency Ballroom Foyer.
The Virgil Finlay Centenary Prize for the Best in Show will be presented at the Reception by our Special Guest Lail Finlay. The exhibiting artists will choose the winner.
Update: The Virgil Finlay Centenary Prize for the Best in Show was presented at the Reception to Greg Manchess for his painting "Above the Timberline".
His work was chosen by the exhibiting artists, and the prize was presented by our Special Guest Lail Finlay.
Exhibits
Virgil Finlay Collections
Many collectors of Virgil Finlay originals have agreed to exhibit some of the finest examples of his artwork at the convention.
Doug Ellis and Deb Fulton
Alex and Phyllis Eisenstein
George Hagenauer
Mark Hickman
Murray and Mary Ellen Moore
Bruce and Gail Potash
David Ritter
Peggy Rae Sapienza
Joe Siclari and Edie Stern
Steven Spilger
Robert and Phyllis Weinberg
Robert Wiener
Jane Yolen Exhibit
There will be a special exhibit of Jane Yolen's work featuring international editions and cover artwork for many of her novels.
Those who have left us will be remembered. The current list.
World War I Retrospective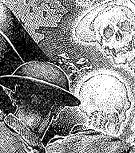 The First World War marked the end of old empires and the beginning of new ones. It was also the advent of a newer, brutal, mechanized warfare with the introduction of tanks, machine guns, and poison gas. It was a war that never should have happened, and WFC 2014 will examine it with an extensive exhibit of WWI artifacts and documents from one of the best collections in the country.
Hugo Award winning author Edward James is gathering material on science fiction and fantasy writers' participation in WWI, and we hope to have a display of his work at the convention. His web site is Science Fiction and Fantasy Writers in the Great War